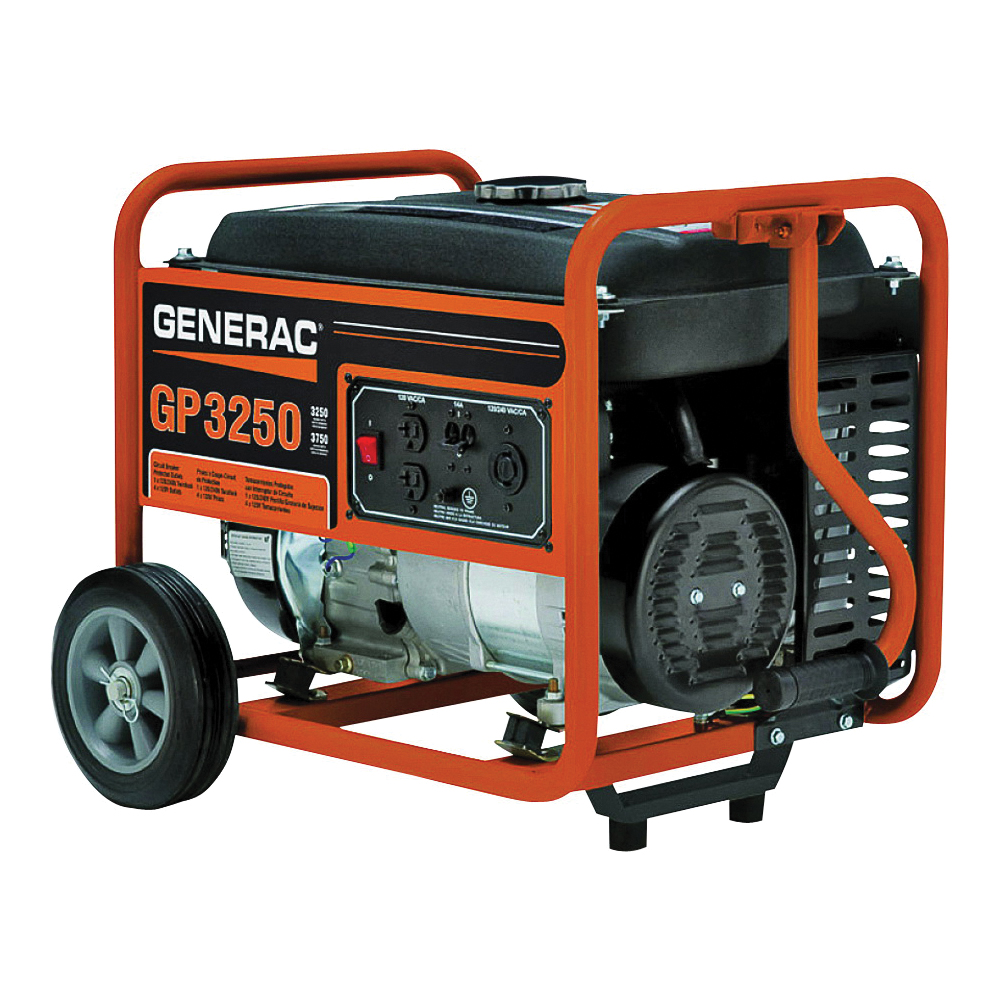 Portable generators are different from permanent generators (beside the obvious) regarding electrical connections. Instead of being wired directly into the household wiring, the generator will have a patch cord connecting the generator to a power inlet box. The power inlet is wired to the generator panel (or EM panel) through a breaker interlock system. The EM panel, in turn, is wired to the main panel.
The breaker interlock system prevents the generator panel from being connected to the generator and the main panel simultaneously. This not only prevents damage to the portable generator if the utility power comes on while the generator is running, it also protects the electrical utility workers from electrocution due to the portable generator hooked up to the system.
As with the permanent generator system, the emergency loads (or vital loads) are connected to the EM panel which is powered by the generator. Also, (as with the permanent generator) the amount of load, i.e. which circuits can be installed, in the EM panel, will depend on the power output or KW (kilowatts) of the generator.
A lot of portable generators can switch between propane and gasoline (dual fuel). Gasoline has a higher energy density than propane (from Wikipedia-energy density) so provides more output power from the generator. The two numbers are usually listed on the generator for each fuel. Also listed is the running or rated watts. The starting or surge watts refers to surges from motor loads starting up such as refrigerator compressors, fan motors, etc.