---
From Customer Adrian per phone call on May 17, 2013:
From Customer Bill per email on September 10, 2015:
Thank you for being prompt, professional and courteous too. Everything works great. Thank you.
Highly recommended.
Pastor Bill Masciangelo
The New Moyock UMC
A Go Church
252 455 7117 cell
www.moyockumc.com
Passionate Worship Sunday 1030 am
Sunday School for all ages Sunday 9:15 am
Professional Nursery Care Sunday 9 am till end of worship
Family Nights: Wed 6 PM Coffee/dessert:
Then Bible Study at 6:30 PM for all.
Child care provided too.
---
From Customer Carol per phone call in mid-October, 2016:
From Customer Jim & Becky per thank you card in May, 2017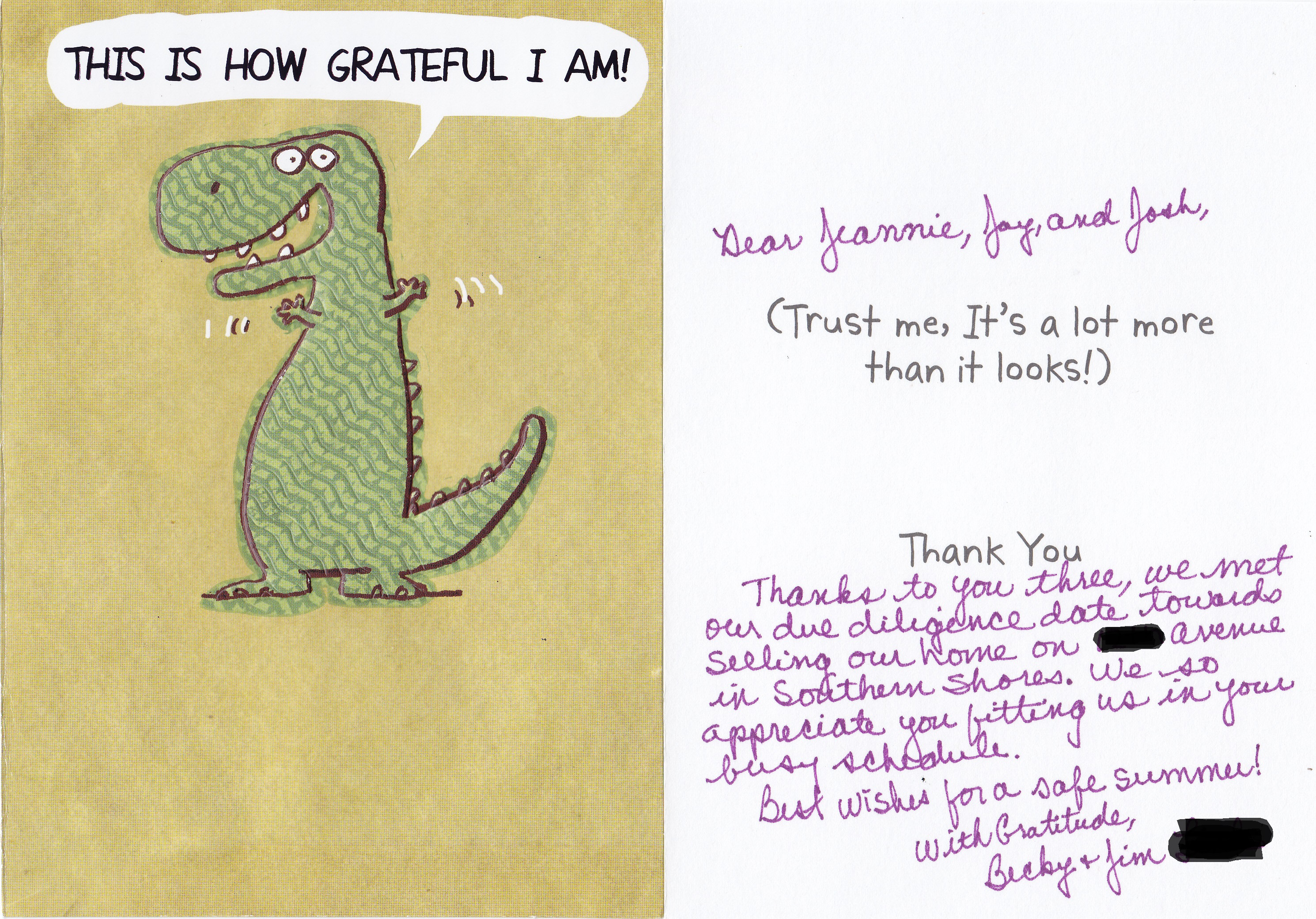 We make every effort to understand a customer's situation and we try to help as best as we can. Thank you for thanking us Becky & Jim.
---
From customers Wayne & Kendra per note in August of 2018


---
From customer Tony per email on February 21, 2019
From customers Brad & Amy, per note, November 2020
From Customers Mary & Ollie, per thank you card, October 2021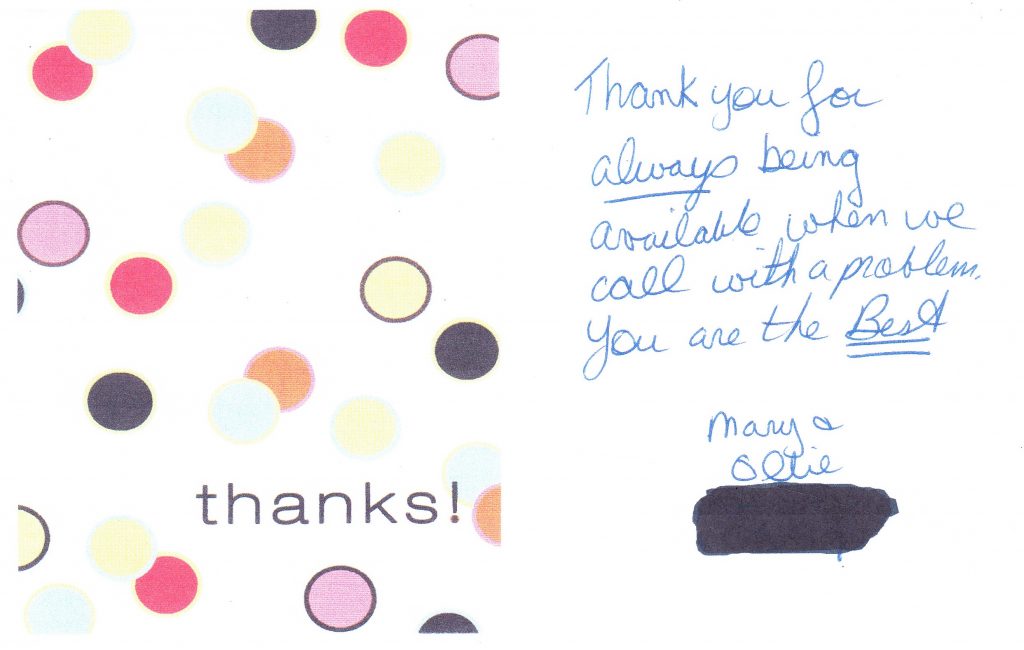 From customer St. Luke's Episcople Church, per thank you card, December 2021